BHG Community Manager
Staff member
Joined

May 6, 2022
Messages

612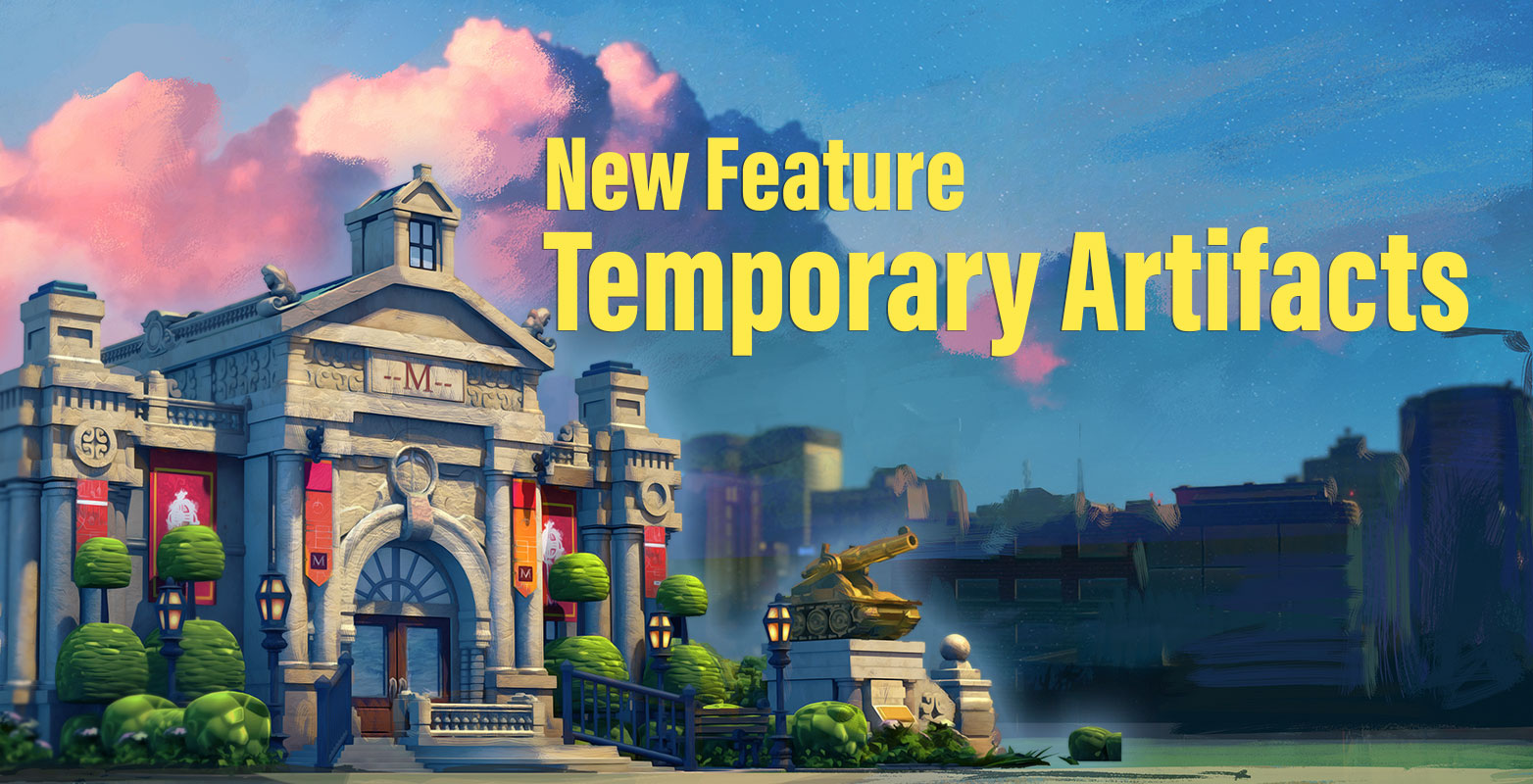 We've been quietly working on a new addition to Museum Artifacts! When looking at the new horizon for DomiNations we're looking at bringing additional value to players at all levels for the Museum.
We're planning to implement Temporary Artifacts! These will be available for both Main and War Museum Halls, and like the name implies they'll be able to sit in your museum for a limited time. Temporary War Artifacts will last for a limited amount of Wars, while Temporary Peace Artifacts will last for a limited time and will begin counting down when placed in your Museum.
These Temporary Artifacts are unique in that they will come unlocked with all five modifiers just like Legendary Artifacts. Temporary Artifacts can be obtained anywhere you can get your Legendary Artifacts.
This includes both Episode and Season Pass Rewards on Free and Premium Tracks, Giveaways, War Chests, and More!
This will be a great way for Players of all Ages to be able to try out these powerful artifacts.
The Temporary Peace Artifacts can be removed from your Museum Hall and returned to your inventory. However, should you do this the Artifact's timer will still be counting down. Once the countdown expires, the Artifact will need to be removed from your inventory, if the Temporary Artifact is displayed in your Museum it will be grayed and remain there with no benefits added until you destroy it.
You'll find unique Temporary Artifacts never seen before! But also Temporary versions of the Legendary Artifacts you know of now. In the case of a Temporary Artifact that shares the same name of the Legendary version, you will only be able to display one or the other. So for example, if you find a Temporary version of the Video Game Console Legendary Artifact but already have the Legendary version displayed, you will not be able to place the Temporary version until you remove the Legendary version and vice versa.
You'll be able to display these Temporary Artifacts in three new Exhibit slots in both War and Peace halls so as not to disturb your current Museum setup. At launch, most Temporary Artifacts will have their modifiers set to Level 10 when obtained. However, not all Legendaries in the future will be set to Level 10, but
you'll be able to upgrade these at a
90% discount
on all resources when they become available!
---
If you're interested in checking out the new feature ahead of its release don't forget our Sign-Ups are currently live! Check out how you can sign up in our post
here
!