BHG Community Manager
Staff member
Joined

May 6, 2022
Messages

612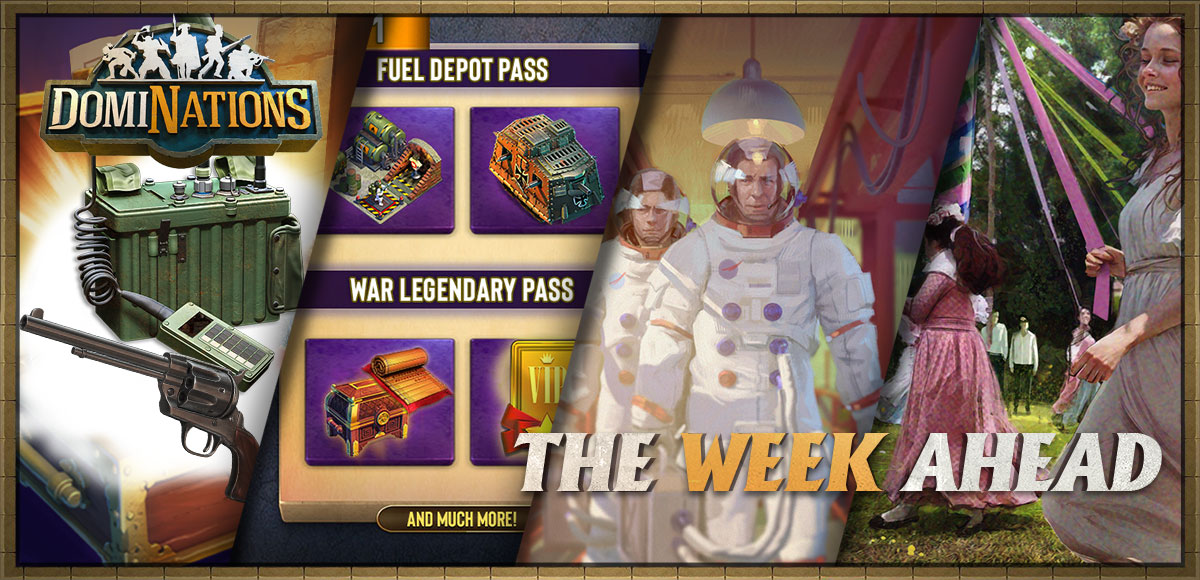 Greetings Leaders,
This week the May Day Episode features multiple opportunities at various Legendary Artifacts! You'll also have one final week to take advantage of the New Horizons sales!
Events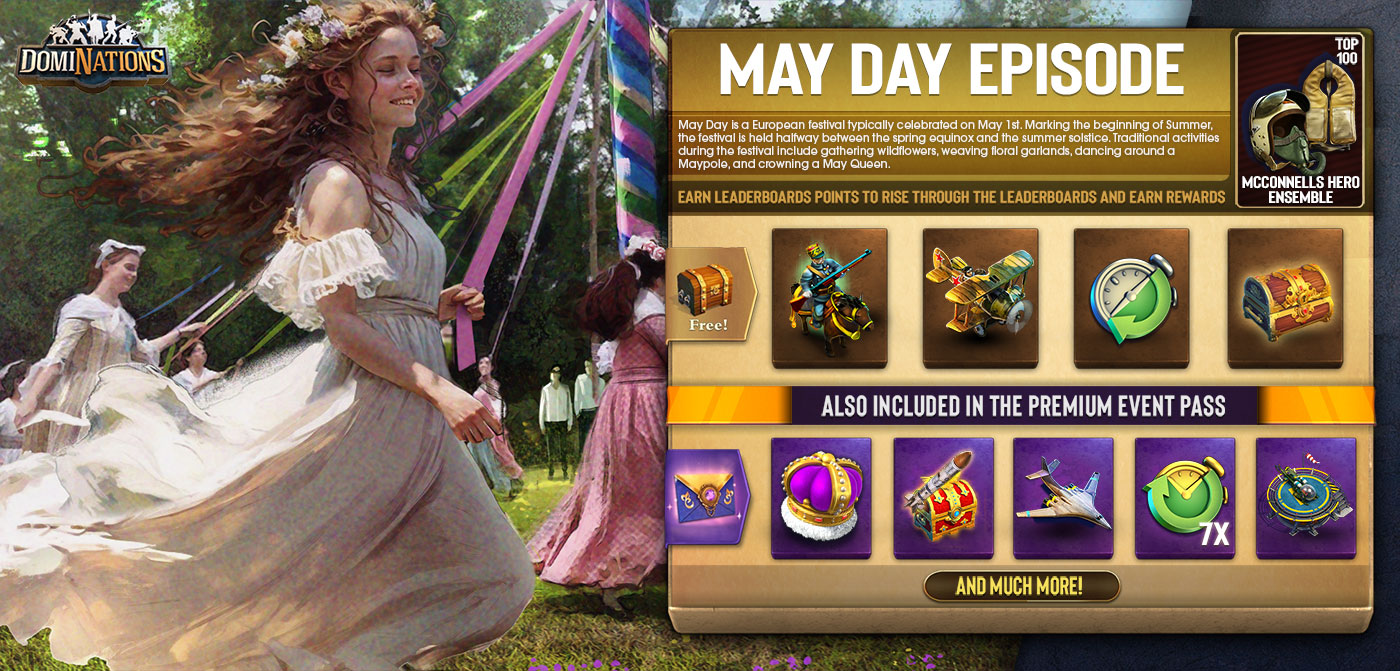 May Day Episode
Summer is just around the corner, and this week we're celebrating May Day! This episode offers a special Jackpot Chest that includes chances at the Legendary Artifacts Mask of Tutankhamun, Aztec Calendar, and the Personal Computer at the end of the FREE Track among other rewards! Premium Episode Pass holders can receive up to 19000 Crowns, stacks of 5-Day Speedups, the Helipad Event Building, and more! If you land within the top 100 on the Global Leaderboard you can receive the McConnell's Hero Ensemble Legendary Artifact.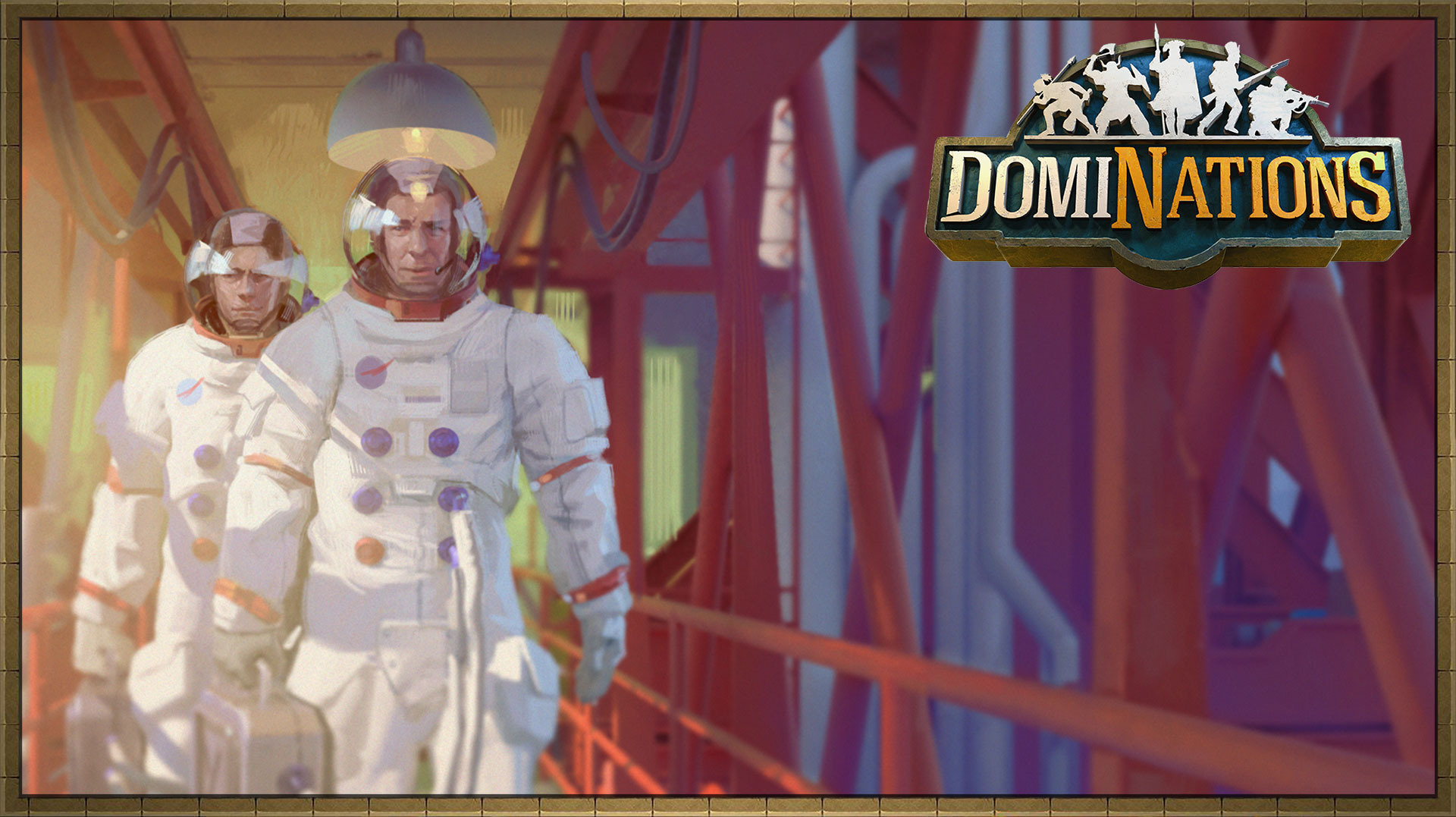 Apollo 13
This week is our Apollo 13 Event!
Intended as the third lunar landing mission, Apollo 13 instead turned into a desperate rescue situation. Two days after launch, the command modules oxygen tanks started leaking and its energy supply began to fail. The three-man flight crew powered down the module and took refuge in the connected lunar module. Forced to ration water and endure near-freezing temperatures, the crew managed to survive long enough to parachute into the Pacific Ocean.
Enjoy these discounts for a limited time!
25% off the following building upgrades:
• Council
• Bunker
• Spike Trap
• Armored Ambush Trap
33% off the following troop upgrades:
• Wall Miner
33% off the following General upgrades:
• Cleopatra
• Hannibal
33% off the following War Tactic upgrades:
• Decoy
Sales
Flash Sales 4/28-4/30
Check in throughout the day for special limited time bundles of items that you can purchase with Crowns!
Season Sales
All season sales continue this week. This includes the Season Chest Sale, Season Special Sale, and Season Treasure Pass! This includes the Bazooka Tower Sale. Get one last opportunity to stock up for the final week of the New Horizons Season.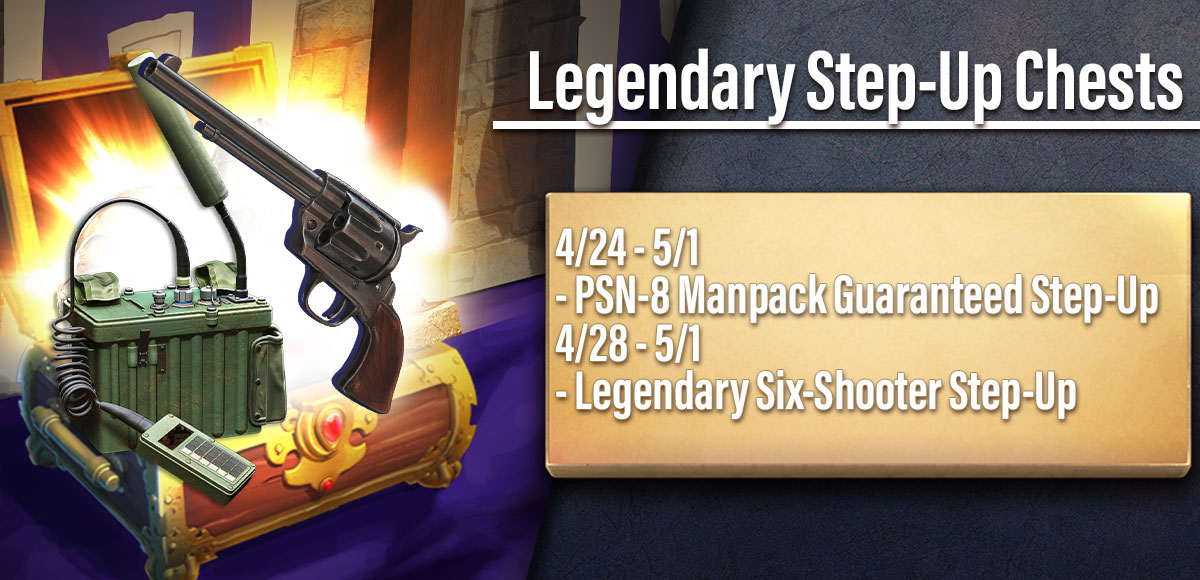 Legendary Step-Ups
Desert Storm PSN-8 Manpack Legendary Chest 4/24-5/1
Multiple chances to obtain the Legendary Artifact Desert Storm PSN-8 Manpack through the chest are available in this Step-Up sale. Completing all the steps guarantees you the Legendary Artifact.
Anniversary Six-Shooter Chest 4/28-5/1
Multiple chances to obtain the Six-Shooter Legendary Artifact from chests available in this Step-Up sale.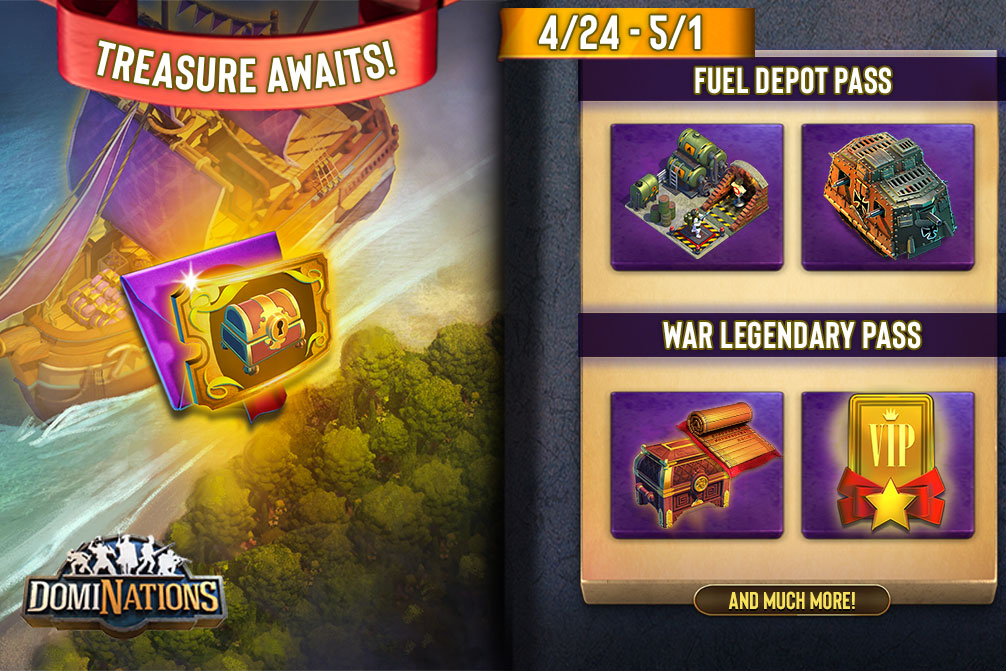 Treasure Passes
This week the Fuel Depot Pass returns to give you the building, A7V Tank, and Flamethrower Troop Tactics. You'll then get daily A7V Tank and M67 Zippo Troop Tactics.
You'll also have multiple opportunities to obtain the Art of War Legendary Artifact in the War Legendary Pass!
Additional Passes Include:
Fireworks Pass

Opens with KV-2 Dreadnought Tank and Char 2C Tank Troop Tactics. This is followed by daily Char 2C Troop Tactics.

Helicopter Pass

Immediately gives you Super Cobra and Ka-25 Helicopter Troop Tactics. You'll then receive daily Mil Mi 24 and Ka-25 Helicopter Troop Tactics!