BHG Community Manager
Staff member
Joined

May 6, 2022
Messages

612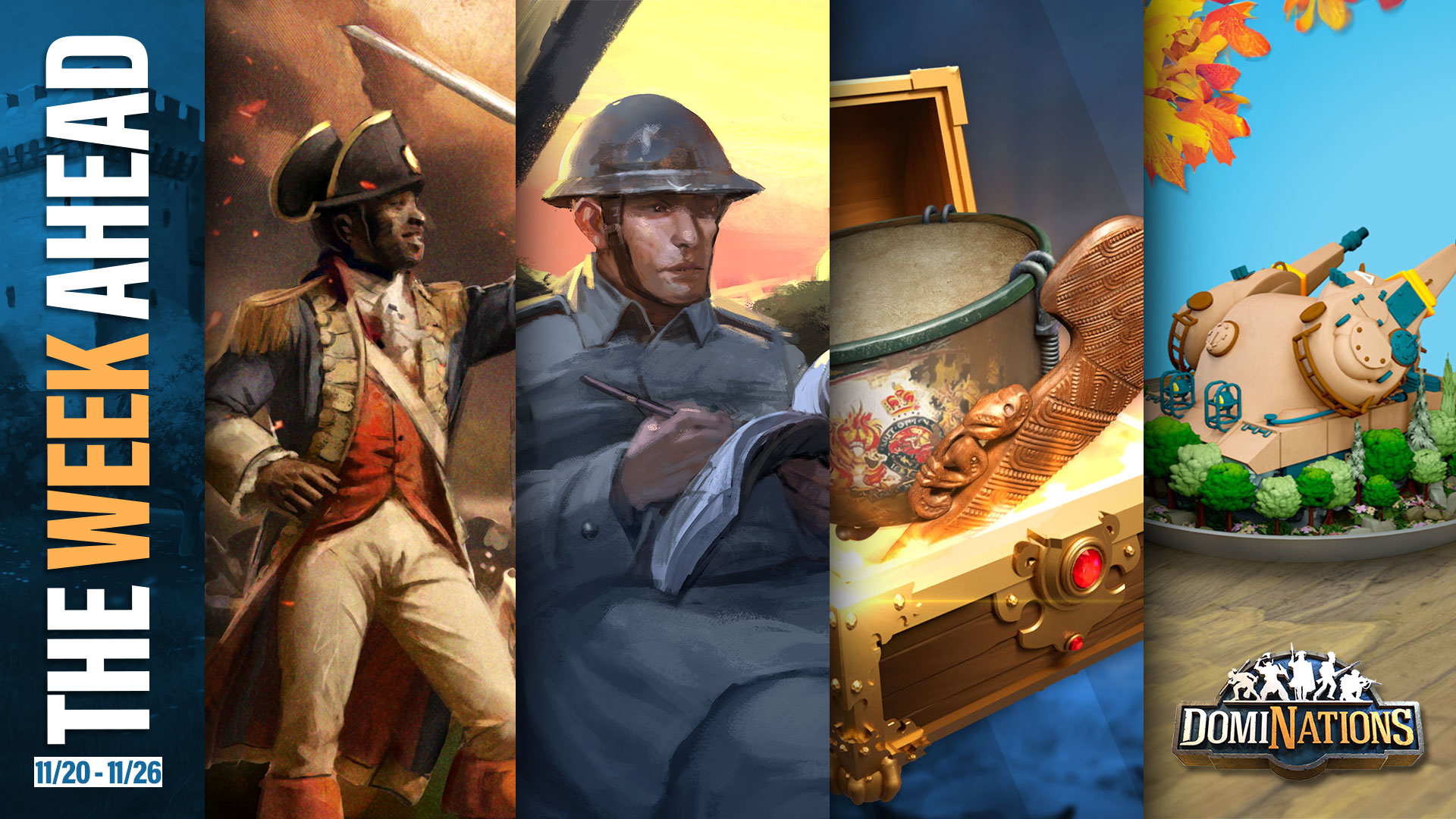 Greetings Leaders,
This week we're looking toward the upcoming TANKSgiving Episode which features two Legendary Artifacts on the Premium Track! You'll also want to check out the week of sales leading into Black Friday, there is plenty to look forward to in the Week Ahead!
Marco Double Tokens
This week 11/20 to 11/26 Marco will be giving 2x Legendary Tokens as a video reward. Marco's video rewards will also be giving you a Turkey blessing in preparation for the Thanksgiving holiday!
Episodes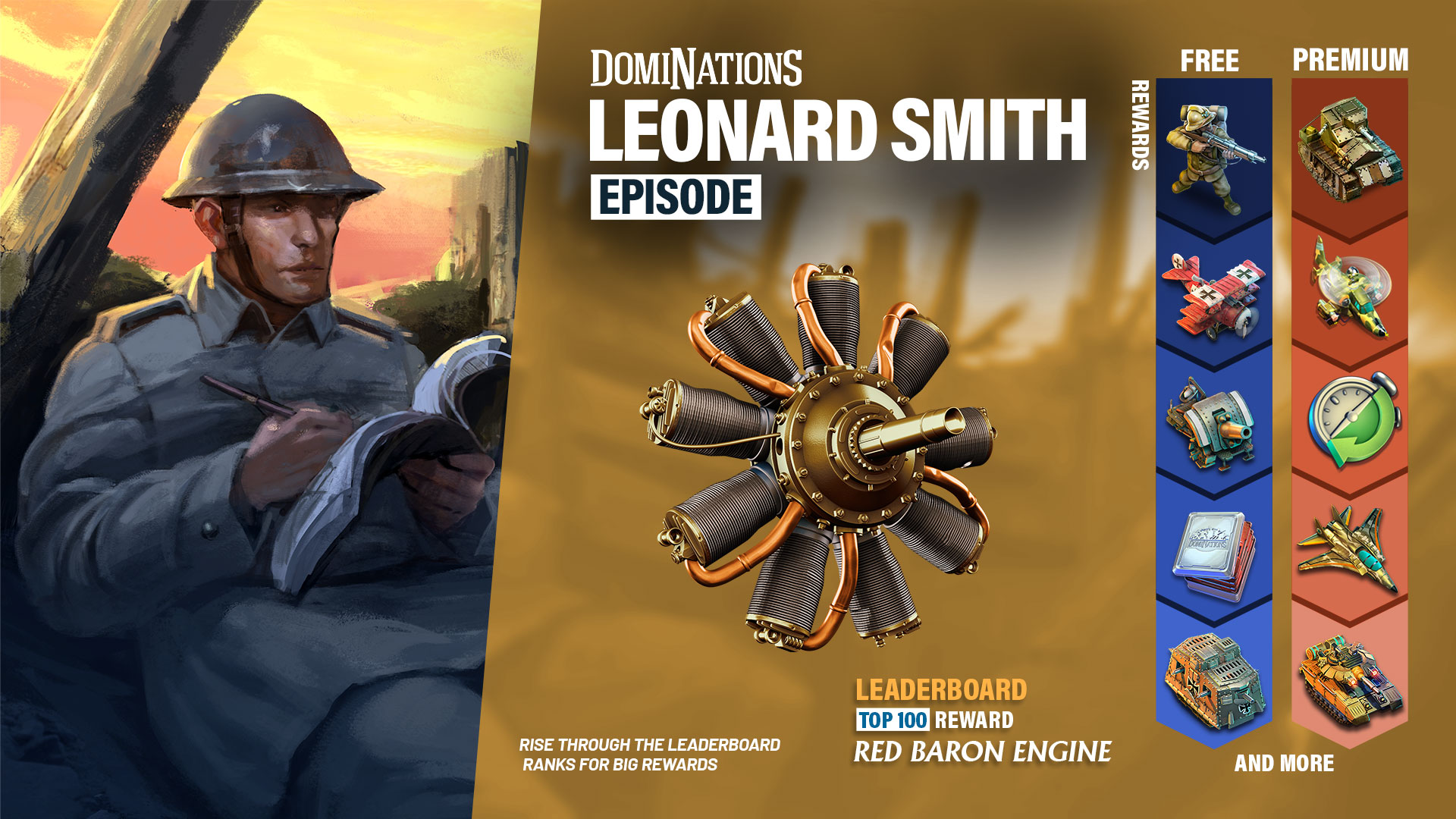 Leonard Smith Episode 11/23 - 11/30
The Leonard Smith Episode gives an assortment of WWI Themed Troop Tactics for Free! Picking up the Premium version of this Episode can get you even more Troop Tactics including Kamov Ka-50, and T-90 Heavy Tank!
Ranking within the Top 100 on Global Leaderboards gives you a chance to acquire the Red Baron Engine Legendary Artifact!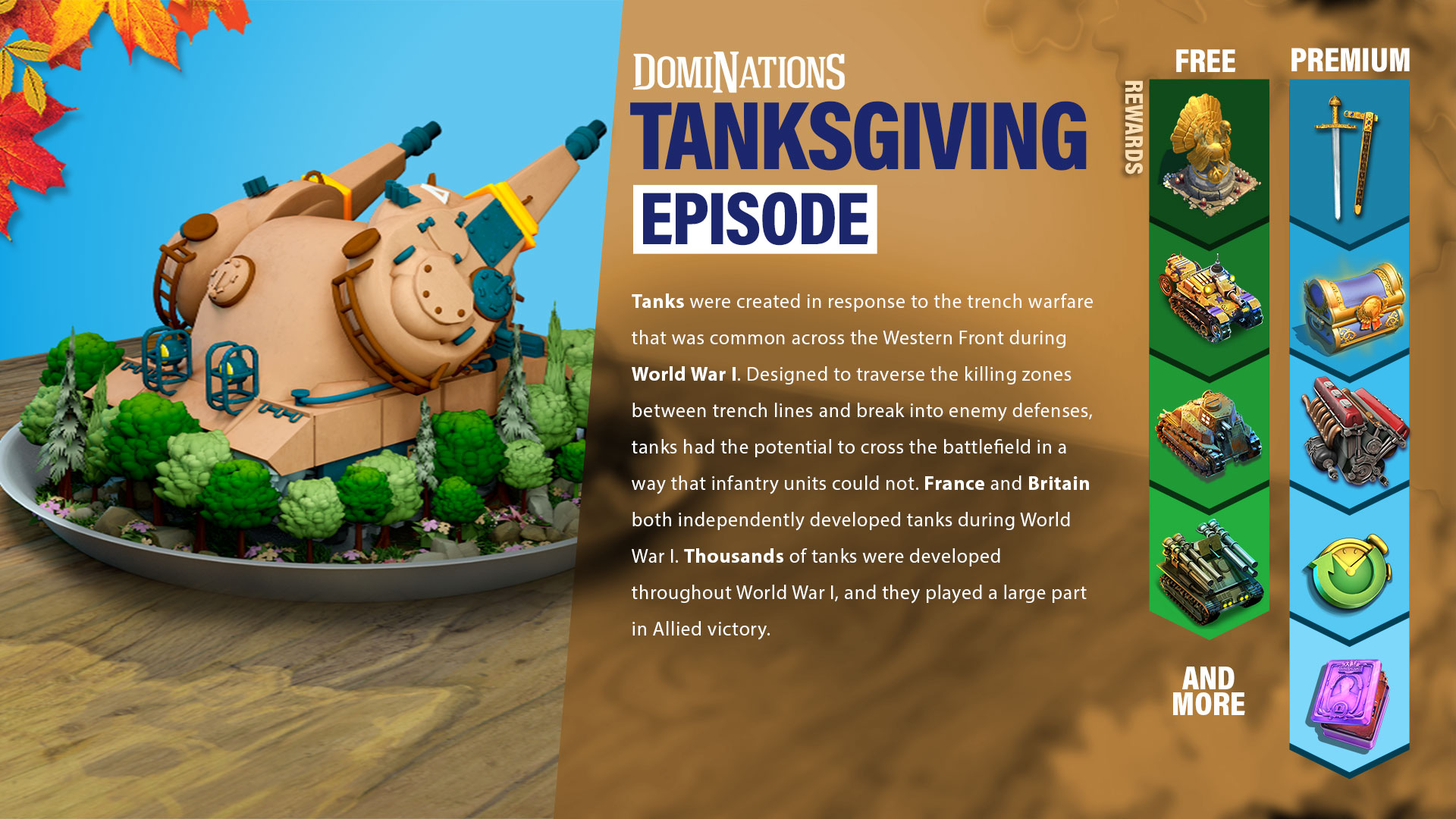 TANKSgiving Episode 11/23 - 11/30
Prepare for a Tank filled Episode Pass as you progress through the TANKSgiving Episode. You'll get Carro Veloce Flamethrower Tanks, and even get a Turkey Blessing to prepare for the upcoming Thanksgiving Holiday for Free!
Picking up the Premium Pass is quite a deal with TWO Legendary Artifacts for you to collect. You'll find the Joyeuse Sword and T34 Tank Engine Legendary Artifacts on this tier! You can also find Season 5 Chests and plenty of Recruitments on this tier!
Events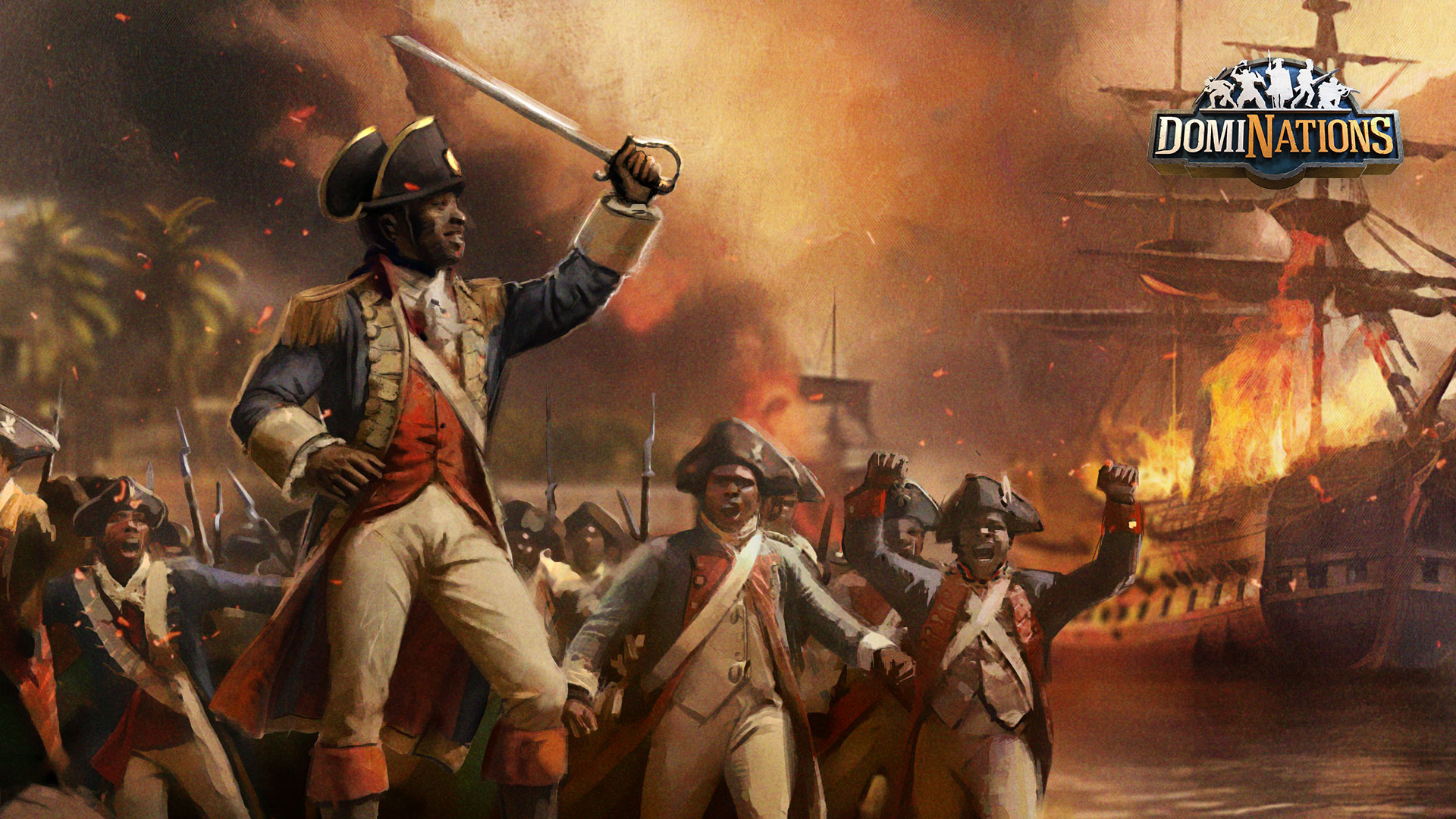 Battle of Vertieres Day 11/19 - 11/26
This week is our Battle of Vertières Event!
The Battle of Vertières was fought on November 18, 1803 between the enslaved Haitian army and Napoleon's French expeditionary forces, who were committed to regaining control of the island. It was the last major battle of the Haitian Revolution, and the final part of the Revolution under Jean Jacques Dessalines. On the next day of the battle, the terms of the French surrender were settled.
November 18 has now been widely celebrated as a Day of Victory in Haiti.
Enjoy these discounts for a limited time!
15% off all Building and Troop Upgrades! (Automation Age levels will not be discounted.)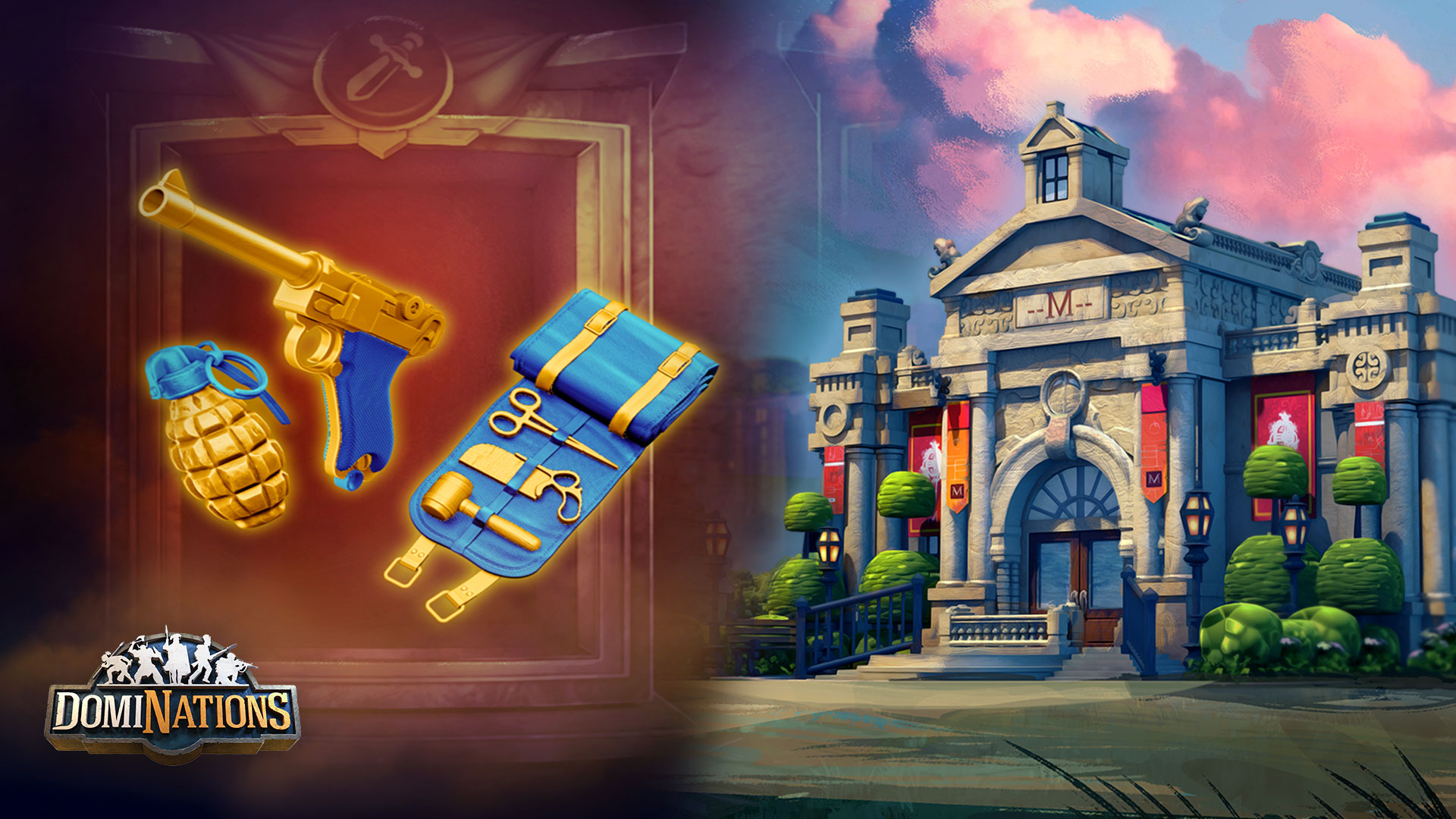 Lucky War Hall Event 11/20 - 11/27
For the duration of the Lucky Museum War Crafting event, all War Hall Artifacts crafted have a 5x chance to have benefits starting at 6%! Fully upgrade these benefits to get an incredible 15% bonus in your World Wars!
Note: During this event, only War Hall Artifacts will be crafted. No Main Hall Artifacts will result from crafting during the Lucky Museum War Crafting event.
Black Friday Events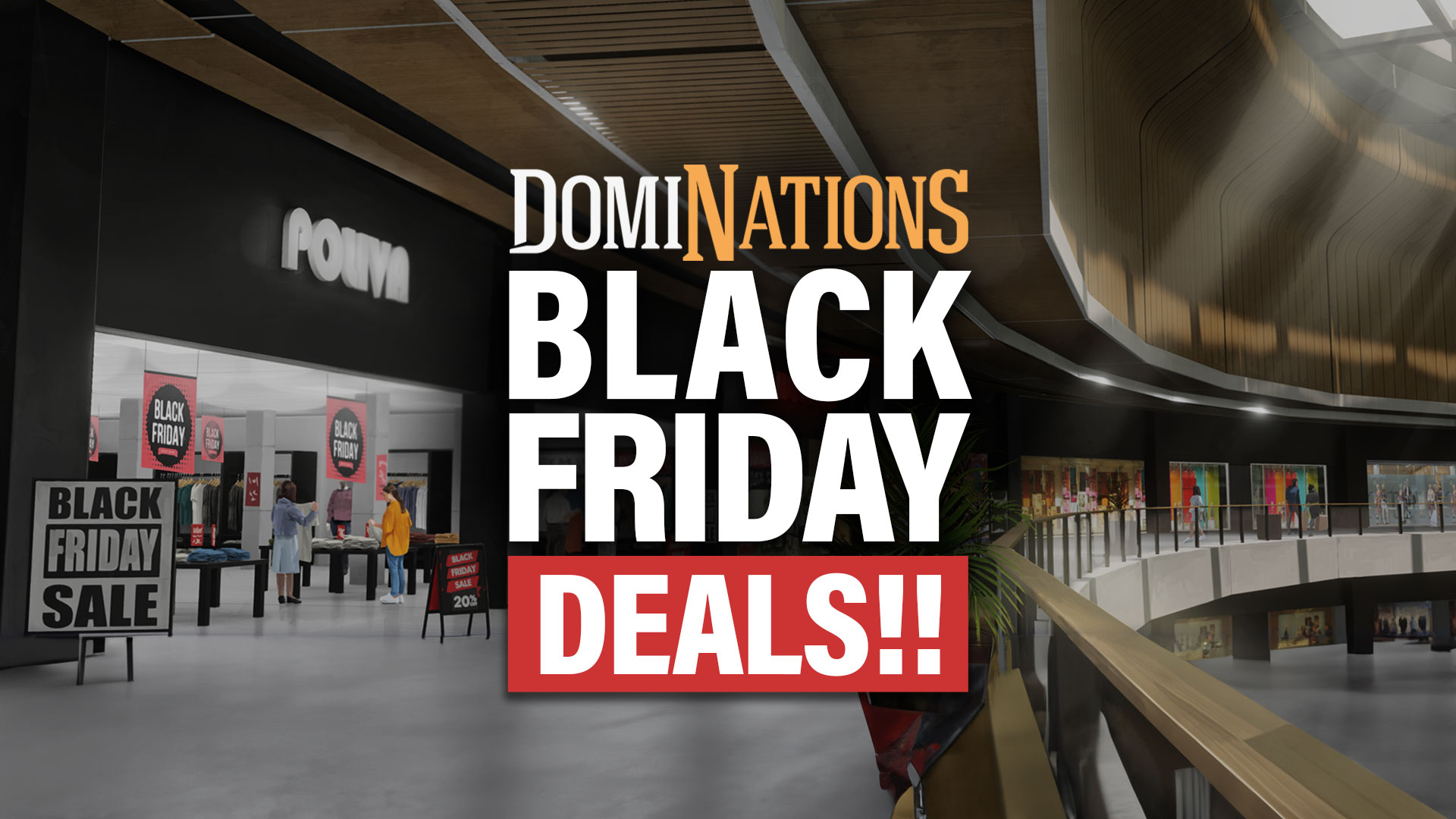 Special Black Friday Mega Pass 11/20 - 11/29
This week we're giving you plenty of Council Recruitments FOR FREE! Simply play DomiNations throughout the week and earn Premium Recruitments and Superior Recruitments on the Free Tier of this Pass. Picking up the Premium Pass will get you up to 6,000 Crowns for completing the pass, and you'll also get up to 23 Legendary Recruitments!
Flash Sales
This upcoming weekend we'll be having two back-to-back Flash Sales.
Starting 11/24 at 12am EST to 11/26 12am EST every four hours will be rotating sales. Two sets of Troop Tactics Sales will be followed by a set of Speed Up sales. Immediately after on 11/26 at 12am EST a Flash Sale where you'll use Crowns kicks off! Every four hours will be rotating with Wall and Ironside Manuals and two more Troop Tactic packages. The second set of Flash Sales will end 11/28 at 12am EST!
Black Friday Special Sale
From 11/24 to 11/27, there will be two separate opportunities to pick up some extra Crowns and Speed Ups! Including one that offers 60k Crowns!
We'll have even more sales on Cyber Monday, come back for the Week Ahead on 11/26 for those details!
Legendary Step-Ups 11/20 - 11/27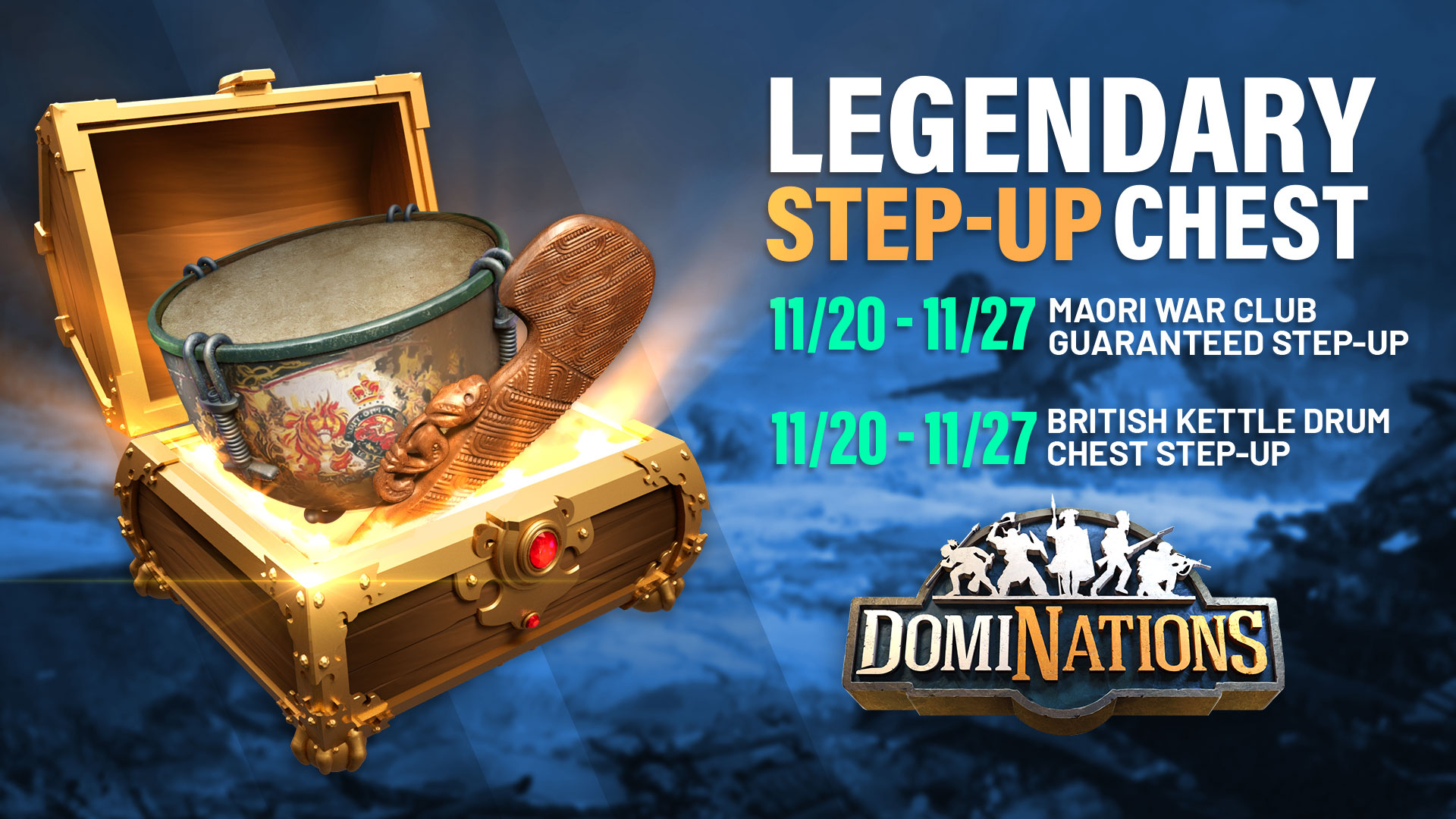 Legendary Token Step-Up
Grab some extra Legendary Tokens to add to your reserves in this Step-Up Sale!
Maori War Club Guaranteed Step-Up
This step-up is focused on the Maori War Club! Each step will have a chest that gives you a chance to collect this Legendary Artifact. Complete all steps in the sale and you'll get a Maori War Club guaranteed!
British Kettle Drum Chest Step-Up
You'll get multiple chances at the British Kettle Drum Legendary Artifact through chests available in this Step-Up!